Gold Mine™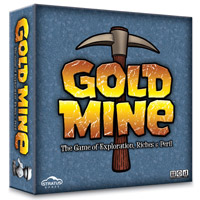 Contents
100 game tiles

28 Gold Nuggets

18 Gold Challenge tokens

18 Bat Challenge tokens

6 Miner Pawns


2 dice

Instructions

Strike it rich with this exciting mining-themed board game!
Gold Mine is a unique tile-laying game in which players build a maze of mine tunnels and control miners searching for gold nuggets. Players race to be the first to collect enough gold to exit the mine and stake a claim. It may sound easy, but the greedy miners have several tricks up their sleeves in order to gain an advantage—including sneaking through secret passages, fighting for gold, and scaring away other miners with bats.
With a different game board every time, a great balance of luck and strategy, and the addition of optional rules, this game is bound to be a family favorite for years to come!
---
Game Summary:
Excavate a maze of mine tunnels by placing tiles that represent tunnels, caverns, and chambers filled with sparkling gold
Collect gold nuggets as you move through the tunnels and secret passages that exist in the mine
Attempt to stop other players through the strategic use of Gold Challenge and Bat Challenge tokens
Be the first to return to the mine entrance with enough gold and you win!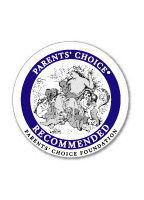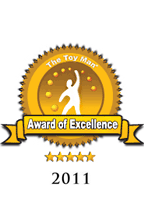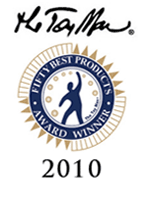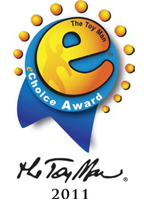 "An absolute winner in our book...it has the same level of excitement every time you play."
"Well thought out and just down-right fun...a favorite game with a permanent place in our game stash."
"A fantastic family board game! The kids are always up for another game."
- Trent Howell, The Board Game Family
"A solid game, delivering fun competition with light rules, easy game play, and allows for meaningful strategy and tactics."
"It's lots of fun, and if you're looking for a new and different board game, this is one kids will enjoy."
- Don Oldenburg, Parents' Choice Foundation
"A fun game that shows surprising depth and opportunities for thought, interaction, and even a bit of tension."
- 2D6.org
"Simple enough for younger players to understand, and the potential for strategy is deep enough to thrill experienced gamers."
"A fun, casual game that I can see appealing to people of all ages."
"A very solid package...no matter how you play it Gold Mine delivers a nice flow especially for younger gamers."
"A really fun family game with good strategy and luck combined."
"It's a nice, easy game to teach to kids, is robust enough to stand up to abuse, colorful and fun."